Registry items now purchasable online!
May Round Up 2019
04/30/2019 at 01:00 am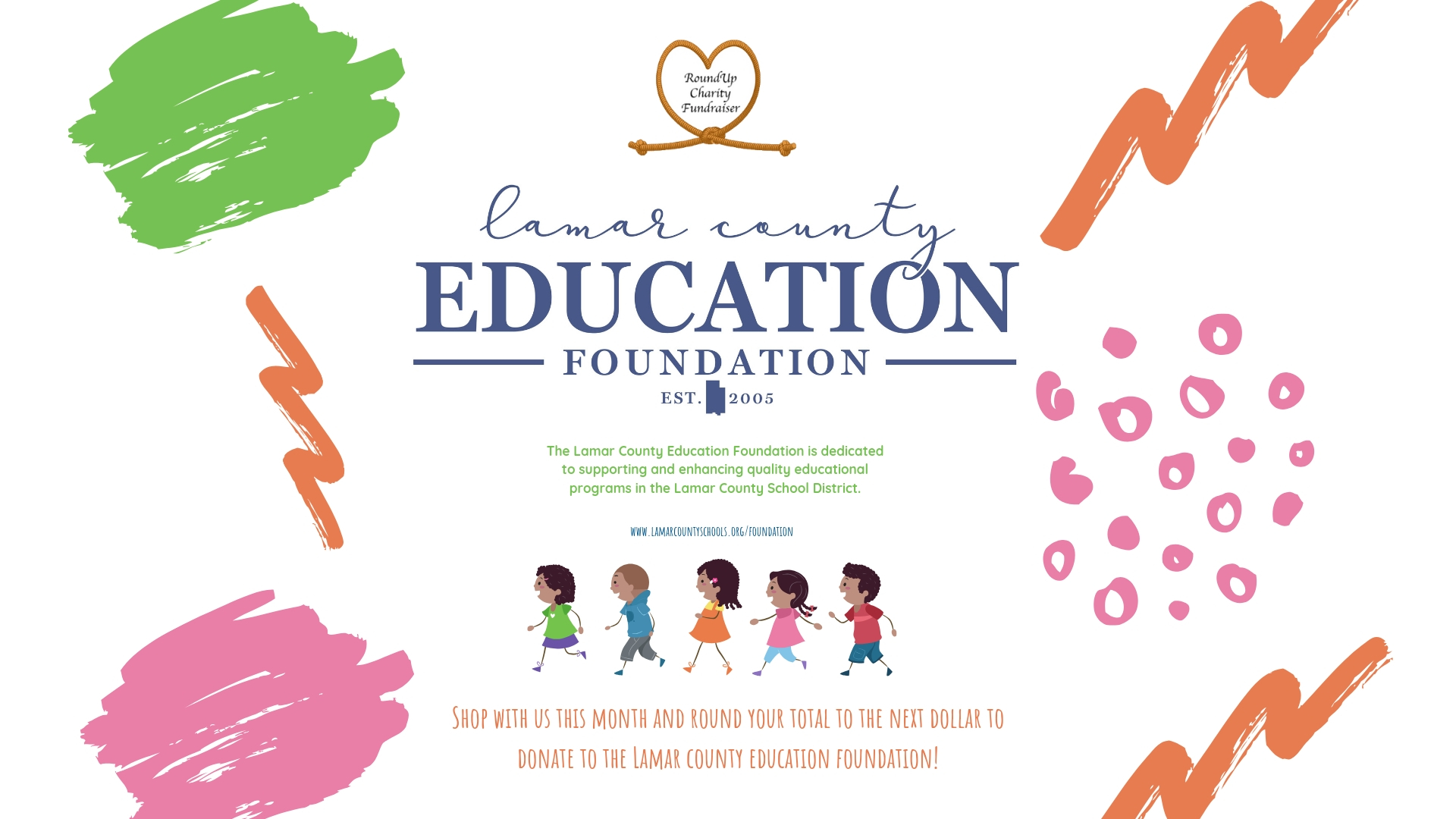 Each month, you all help us choose a local non-profit/charity. We then offer our customers the opportunity to round up their totals at the register to the next dollar to donate to that month's nominee. Those donations are then added up at the end of the month, and then MATCHED by us to make one generous donation to be given directly to that specific organization. This month's nominee is the Lamar County Education Foundation! The Lamar County Education Foundation is dedicated to supporting and enhancing quality eduactional programs in the Lamar County school district.
More specifially, the foundation gives grants to teachers to get specific things that the school system doesn't pay. This past school year, teachers received special reading programs for struggling readers, bouncey bands for desks for kiddos that have to move to pay attention, rolling white boards, calculators, STEM bins, classroom sets of novels, printers, math manipulatives, frogs for biology, learning lab supplies, science magazines, geography textbooks, foreign language classroom novels, 3D Printers, and more, all because of donations from the community.
Shop with us this month and round your total to the next dollar to donate to the Lamar County Eductaion Foundation!
For more information, see the links below.
- https://www.lamarcountyschools.org/foundation
- https://www.facebook.com/LamarCountyEducationFoundation/
Love,
Your Accents Family